Nuren Group Announces Recipients of Ibuencer Award 2020 – Honoring Top 21 Mum Influencers in Malaysia
In conjunction with the official launch of ibuencer.com, Nuren Group announced the official recipients of the first Ibuencer Award 2020 on September 3, 2020. Nuren Group, the owner of the e-commerce, community, and content platform - Motherhood.com.my.
As the main organizer, Motherhood.com.my launched another milestone of the company, this time through the influencer marketing, by honouring the influencers and celebrities that have been collaborating with various advertorial brands through Motherhood.
The objective of Ibuencer Award is to honouring the top performers based on the projects that the influencers have collaborated with Motherhood from the year 2018 to 2020. They were chosen based on the engagement of their top-performing posts. The award also aims to enhance the relationship between the ibuencers and the brands that have helped millions of mum in their motherhood journey.
The award features over micro to macro influencer ranging across different categories such as Pregnant Mums, Mums with Newborn, Career Mums, Family Influencers, Foodie, Fashionista, Lifestyle, Celebrity Moms and Dad Influencers.
The Winners of Ibuencer Award 2020
All 21 ibuencers received an exclusive trophy, 1 set cupcakes with a personalized name, and a bountiful of gifts from our sponsors - Avene, Klorane, Baby Carrie, Drypers, Wardah, Jordan, Astra Baby, Fiffy, Cetaphil and Philips Avent.
Motherhood Top Ibuencers 2020
1. Dr Fatin Liyana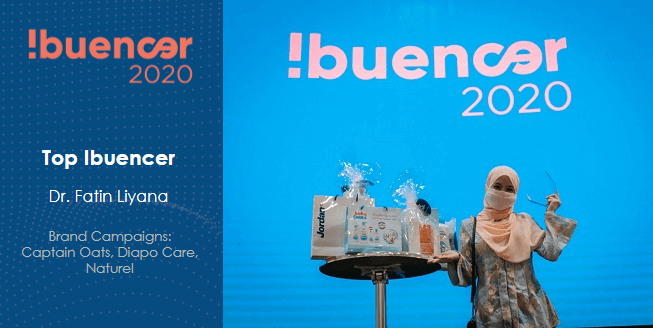 Dr Fatin Liyana is a doctor, an author, and a long time blogger. She humbly introduces herself as a passionate medical doctor who works at PPUKM. Dr Fatin Liyana is a mother of two and also, the co-author to the Best-Selling 'Diagnosis' novel. Thanks to her recognition, Dr Fatin Liyana was awarded Top 50 ASEAN Social Media Influencers Award 2019, Tokoh Harapan Srikandi Negara 2014, and Best Celebrity Blog @ World Social Media Awards 2012.
2. Iman Abdul Rahim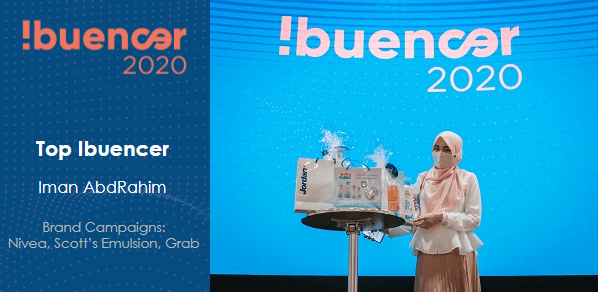 Iman Abdul Rahim is a famous beauty blogger, social media influencer, and a mother to two precious daughters: Iman Maysaa and Iman Muniraa.
She is a well-known beauty blogger and beauty enthusiast to the millennials as she always shares information and tips about skincare and makeup.
3. Nabilah Othman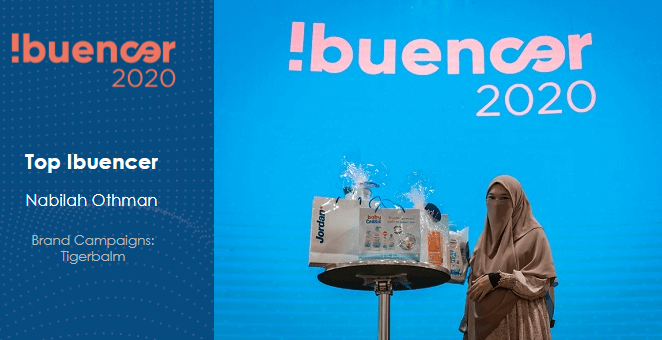 Nabilah Othman is the mother of a 2-year-old daughter and currently pregnant to a second baby. At the age of 23, this young mother is also the founder of a hijab brand, Aarabella.co since 2016.
4. Nurul Ashikin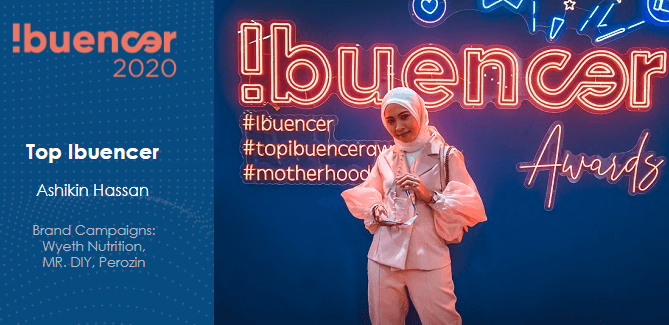 Nurul Ashikin is a serial entrepreneur, fashion designer and mother of two boys. She started Armario Hermana as a small retail fashion bazaar outlet in Mont Kiara in 2012 as well as a digital platform. In 2014, the brand expanded as a boutique vendor Casa De Armario in Desa Sri Hartamas. Armario Hermana, which means "Sisters Closet" has a tagline of "You Own Your Style" emphasizes on customizing your own ready to wear and mix and match fast fashion. Casa De Armario was featured in local TV program and newspaper as amongst the boutique vendor that house more than 30 local brands under one roof. Born and raised in Selangor, she spent most of her teenage time in the northern side of the country. After completed her first degree from MARA Institute of Technology in Finance, she worked with an international bank before pursuing her interest in the fashion business.
5. Tira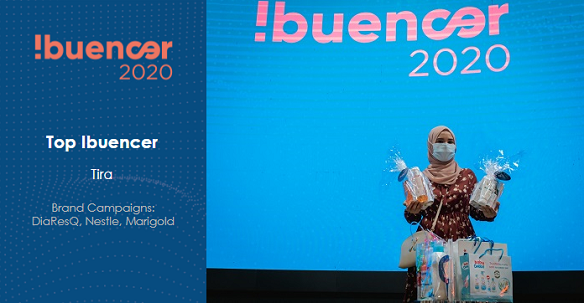 Tira, or her real name is Nur Athirah binti Mazni is a mother to Nur Raisha Inara. Tira is 26 years old and lives in Shah Alam. As one of the Top Ibuencer, Tira had successfully collaborated with DiaResQ, Nestle and Marigold.
6. Ain Azmy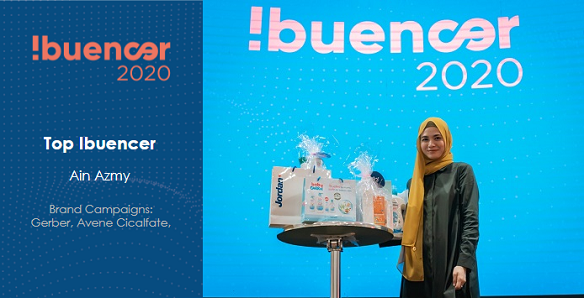 Ain Azmy is the mother to Alana Raissa. Standing by the definition of a supermom, Ain Azmy is an Ibuencer, a mother, and also a Business Development Manager at Elsuhaz (M) Sdn Bhd in Kedah. Aside from that, she just started a side business which focuses on event decorating since 2019.
7. Ainan Tasneem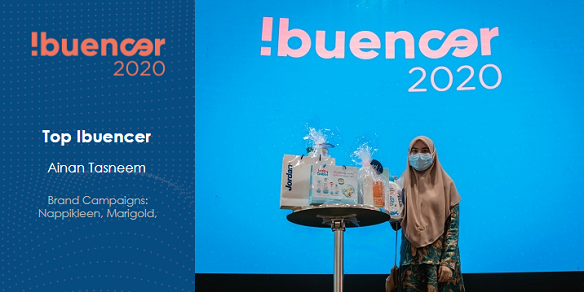 Ainan Tasneem was a well-known singer in Malaysia and currently, she focuses more on her family. She graduated in Bachelor of Bioprocess Engineering (uniMAP) and Master of Science in Applied Biology (UiTM Shah Alam). Ainan Tasneem is a mother of one and currently pregnant with twins.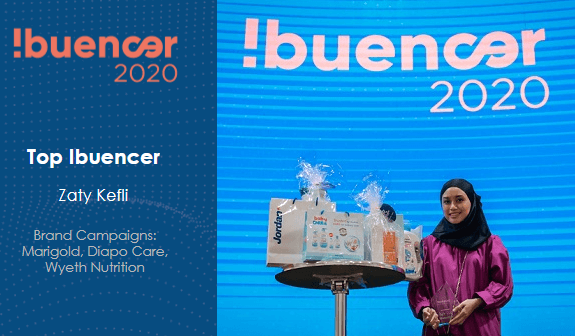 8. Zaty Kefli
Zaty Kefli or Noor Izzati Noor Kefli, is a mother of three living in Shah Alam. She is an Actuarial Science graduate and a working mum, as well as a devoted full-time mother and wife.
9. Sharisa Hussein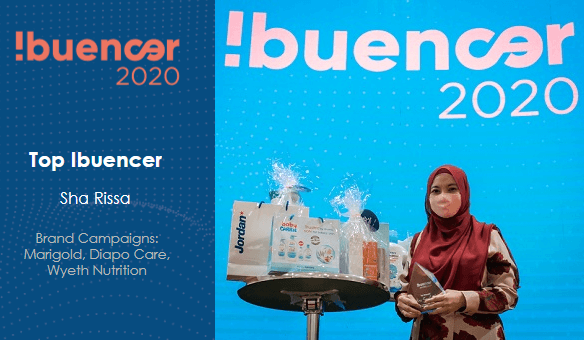 Sharisa Hussein works as an architect in the construction industry. From designing buildings & houses to managing the projects throughout the construction period. Sha Rissa loves to travel, passionate about lifestyle, fashion and anything related to baby. She got married in the year 2013 and decided to undergo IUI procedure after 4 years of trying to conceive. Sha Rissa and her husband finally blessed with quadruplet boys, who were born in October 2018. The birth of the quadruplet changed their life 360-degree. She admitted that it is not easy to balance between being a career woman and a working mom to the quadruplet. Having said that, she treasures her every moment of raising her quadruplets and looking forward to many years to come with the boys.
10. Syaf Latif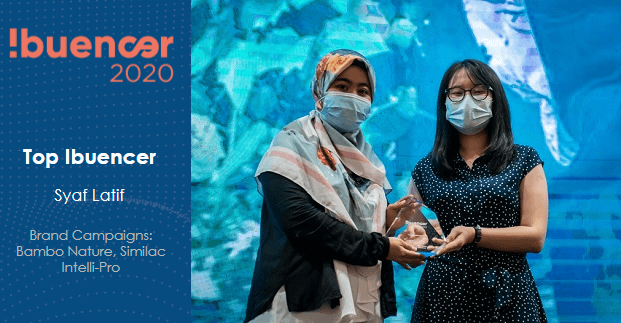 Originally from Batu Pahat, Johor, Syaf Latif holds a Bachelor's Degree with Honors in Business Management from Unisel. She was a Senior Marketing Executive in the F&B sector for 5 years and is now a full-time housewife. Syaf is a mother to Imran Elhan, age 2 years and 6 months old.
11. Shira Tajudian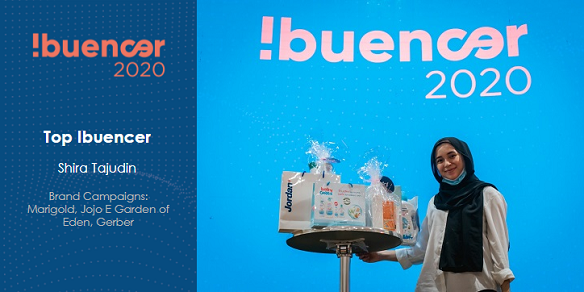 Shira Tajudian graduated in Art and Design is a 27 years old mother to two cute daughters. Previously, she worked as a Deposite Marketing Executive at Bank Islam, but after she gave birth to her first baby, she started to focus on her business.
12. Hajar Lee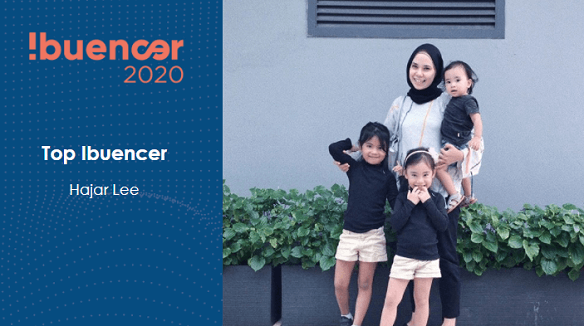 Hajar Lee is a mother to 4 kids - three daughters and one son. Back in August 2020, she made a headline with the birth of her daughter - Aivy Isabel - where she delivered her in their car!
13. Shuhada Rahmat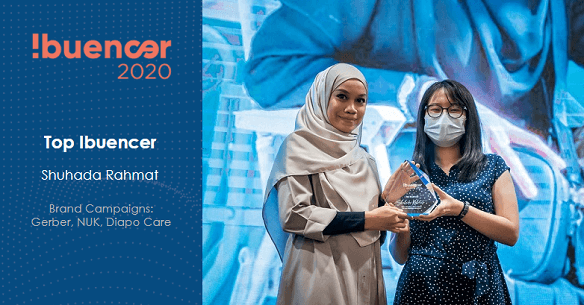 This pretty and lean ibuencer, Shuhada Rahmat is from Klang. She is a mother to Nur Zahra and currently expecting another baby.
14. Intan Ezreena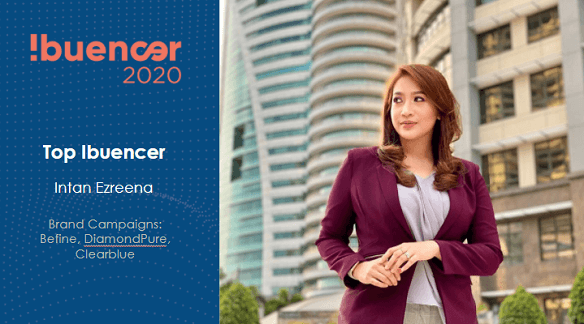 Intan Ezreena, is a broadcast journalist at TV3. Initially, she wanted to pursue her degree in Mass Communication but didn't get the green light from her mother back in 2006. However, she managed to convince her mother to apply for jobs in the media industry after graduating in 2010. Almost 10 years after, she is now a journalist at TV3, as well as the face of Buletin Utama & other news bulletins. And her mother is the happiest of all with this outcome because she can tell her friends hey my daughter is on tv. Intan got married in 2015, and decided to have a baby after three years of 'honeymooning'. A healthy baby boy was born in July last year, making it the most amazing experience for her ever since.
15. Dhaniyah Ridzuan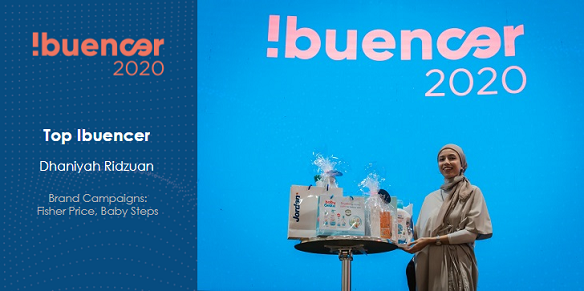 Dhaniyah Ridzuan is the mother of a son, Seth and a cute little daughter, Suri. She had collaborated with top brands such as Fisher-Price® and Baby Steps® BBs-3™.
16. Zuliana EusoffZuliana Eusoff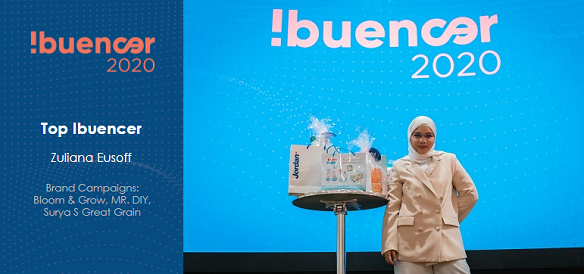 Zuliana Eusoff is a 26-year-old Freelance Creative who juggles work associated with music and music video production, singing, songwriting/composing, illustration and animation. Zuliana is a stay-at-home mother caring for her 3-year-old son.
17. Aida Sue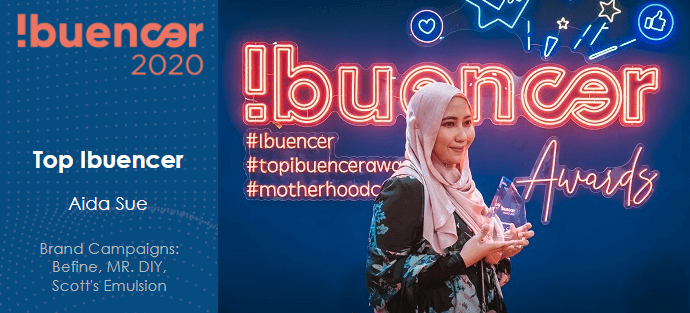 Aida Sue graduated from Bachelor Degree in Mechanical Engineering at Saitama University, Japan, and Masters Of Business Administration at the University of Aberdeen, Scotland United Kingdom. Previously working as an engineer for 4 years, this Ibuencer changed her career path to Digital Marketing, started with blogging & Twitter since 2010 and currently working as a digital consultant for Japanese BPO agency in Malaysia. Aida Sue is now a mother of one, and aim to empower women to add more knowledge about motherhood, investment, housing, and how to save money.
18. Sofea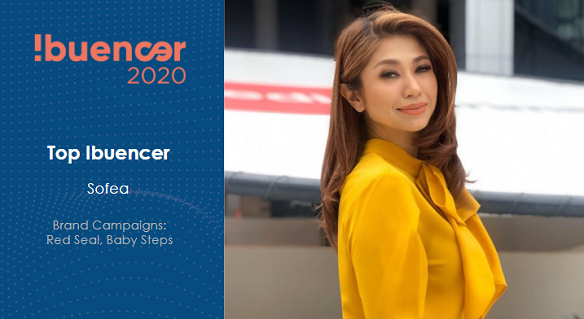 Sofea is an advocate of running and fitness. A firm believer that a healthy lifestyle goes hand in hand with her career in broadcasting. She is also passionate about music, fashion and parenthood. With an experience of 13 years as an emcee, Sofea had hosted a multitude of events ranging from: Protocol Events with Royalties, Prime Minister and Ministers, Award ceremonies, product launches, press conferences, dinners, fashion shows, to even large-scaled marathons or sporting events, meet and greet with local & international artists plus athletes. On top of emceeing professionally, Sofea is a TV personality (currently in TV3) specializing in various programs such as LIVE talk shows, travelogue, beauty & motorsports for about eight years where her wits and bubbly personality shine on all platforms respectively. Her mixed-race background of Malay, Chinese and Arabian heritage makes her a broad person, able to relate to different cultures. Her strong languages are English and Bahasa Malaysia.
19. Diana Nuzuin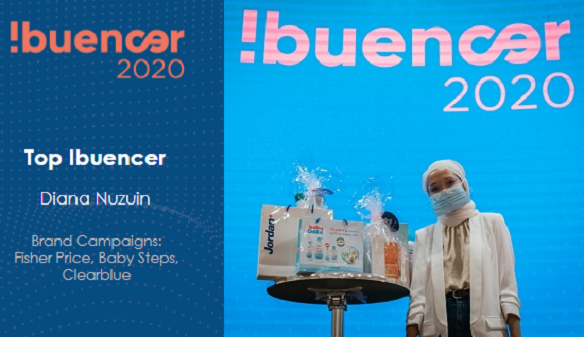 Diana Nuzuin worked as a Social Media Strategist in a corporate company based in Kuala Lumpur. She is a blogger, a local writer for indie books and a freelance digital content curator. She is currently the Creative Director for Pretty Chaos and Paperdorable Malaysia. Diana Nuzuin is a mother of two boys, enjoys painting during free time, and dreams of owning a bookshop which sells locally made crafts and items for kids and family.
20. Nur Syahirah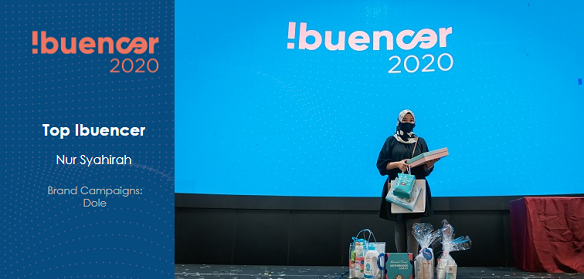 Syahirah currently working as a Managing Director for a local company in Damansara. She is a mother of two kids - Emir Harraz (7 years old) and Vanilla Ariana (5 years old). She has a huge passion for travelling. Nur Syahirah started to travel in the year 2011 and has been travelling to over 25 countries, across five continents!
21. Diera Dylan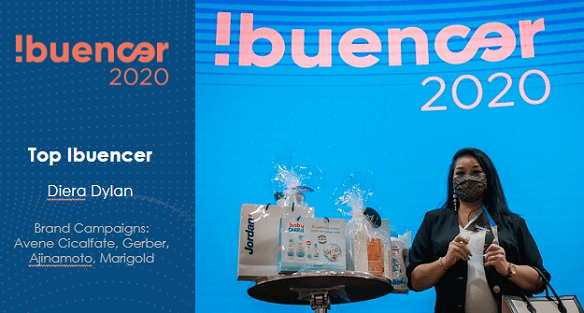 Diera Dylan is currently living in Muar, Johor. She is a mother of a 3 years old girl and 1-year-old and 5-month baby boy. Diera and her husband are expecting a third baby in January next year. Diera is a full-time housewife and owns an online Vintage Shop. She describes herself as a strict yet loving mum, loves doing house chores as she is on the OCD-side.
---
The successful event ended with the official launch of the Motherhood Baby Fair that began on the same day, Thursday, 4 September to Sunday, 6 September from 10am to 10pm at i-City Convention Center (iCCC) Shah Alam.
Check out the Ibuencer success stories by creating the optimal social awareness and engagement for their specific campaigns at the official website, ibuencer.com.
---
About ibuencer.com
Ibuencer.com is South East Asia leading mum & family focused influencer platform, powered by a data-driven approach that creates word-of-mouth advocacy for your brand. Founded in 2019 with offices in Malaysia, Singapore and Thailand, we have over 5,000 active growing mum influencers across South East Asia. Check out the ibuencers success stories on how our influencer marketing solution helps advertisers engage the right talent for the right campaign, hence creating optimal social awareness & engagement for their brand. Visit us online at
https://www.ibuencer.com/
.